include ("../hlavicka.inc"); ?>
DOOR VIEWERS
The construction of four lenses in the door eyehole enables sight 180° (degrees).
This enables observation of whole space around the door.
The products are approved and recommended by the Criminal Institute in Czech Republic.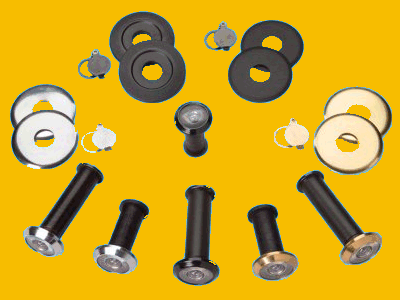 Panoramatic door eyeholes are made for doors thick as following: a/ 25 - 40 mm
b/ 35 - 55 mm
c/ 55 - 75 mm Colour types: BLACK, SILVER, GOLDEN.
include ("/firmy/exim/pata.inc"); ?>